About us
China National Building Material Group Co., Ltd. (CNBM) was founded through the merger of the China National Building Materials Group Corporation and China National Materials Group Corporation.Having integrated its scientific research, manufacturing and logistics, CNBM is the largest manufacturer for building materials and an integrated service provider leading throughout the world. It has been listed in the Fortune Global 500 for nine consecutive years.Triumph Group is a member of China National Building Materials Group Corporation and an enterprise group consisting of Bengbu Institute,China Triumph International Engineering Co.,Ltd (CITEC)and their subsidiary groups and companies.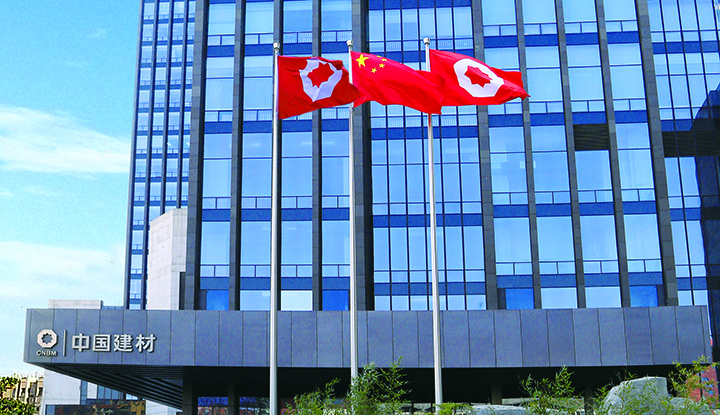 Anhui Triumph Base Material Technology Co.,Ltd was founded in July 2016,it is a joint venture consisted of the core enterprise of Triumph group-Bengbu Glass Industry Design and Research Institute, and Bengbu Feiyang Enterprise Operation Management Co., Ltd whose shares are held by R&D teams.It is one of the pilot enterprises that China National Building Material Group implements the reform of mixed ownership in state - owned enterprises.
Our factory is located in Bengbu city-the cradle of China's glass industry.In 1971,Glass Industry Design and Research Institute found in Bengbu,Anhui.Since it entered in new century,Glass Industry Design and Research Institute has joined into China National Building Material Group Corporation.Bengbu city has been also becoming the most important place of China's glass industry. Here brings together the top talents of glass research in China as well.That's why we built our factory in the Float Glass Industrial Design and Research Insititue.
We have strong R&D teams of glass microspheres.The core technical team includes 2 professor senior engineers,4 senior engineers and 4 engineers.From the establishment of the R & D team of hollow glass microspheres in 2006 to the formal establishment of the company in 2016, 10 years of dedicated R & D experience,we are proud that we made 6 special inventions patents, more than 30 special utility patents, formulated 1 industry standard, published 6 papers.
In order to ensure the stability of the product and the accuracy of the data, we have purchased a number of analytical testing and equipment through the combination of purchase and independent design, including automatic pressure gauge, density meter, laser particle size analyser, polarizing microscope, etc.
Our main product is the China's national "863" project (No.: 2011AA090601) - the patented products transferred from scientific research achievements of "the technology and production engineering of glass powder method preparation high-performance hollow glass microspheres " project.In 2015, we successfully passed the national "863" project acceptance.Our products' performance is in the world's leading level because we have unique process method,strong technical team and huge nation support.Nowadays,our products have gotten the numbers of positive feedback from our clients and our production could be reached 1,500 tons each one year.Not only improving the development of technical,but also we would pay more attention to the service provided to all of our customers.We are looking forward to building a reliable and long business relationship with each customer.
History:
2006.01-Built the R&D team of hollow microspheres
2011.01-Supported by the National Science and Technology Ministry "863" key project
2011.12-Won the Bengbu City Science and Technology Progress Award
2012.12-Won the title of "115 Industry Innovation Team" in Anhui Province
2013.01-Completed production line and large-scale production
2014.12-Passed the national "863" subject acceptance
2015.05-Won the China National Building Materials Group Corporation Technology Invention Award
2015.12-Won the technical invention award in the building materials industry
2016.01-Obtained Anhui Province Science and Technology Major Project
2016.07-Established Anhui Triumph Base Material Technology Co., Ltd